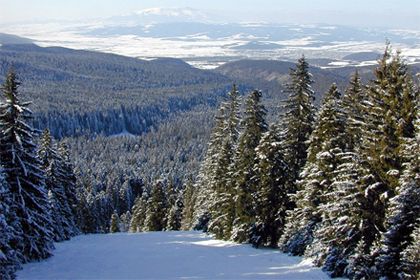 Borovets is the first and still the most popular Bulgarian mountain resort. Situated at 1350 m above sea level it enjoys a perfect location at the foot of Mount Moussala (2925 m), the highest peak on the Balkans. Borovets provides excellent opportunities for the entire range of winter sports including Alpine and cross- country skiing, ski jumps and biathlon. It has the World Cup Alpine skiing competitions two times and its biathlon track is regarded as one of the best in the world.
Borovets offers everything a perfect mountain vacation requires: clean and fresh air, ancient and serene pine forests, clear blue lakes and majestic snow-capped peaks.
For nature-lovers the resort is a favorite vacation spot as it is the starting point of many hiking routes in the Rila Mountains.